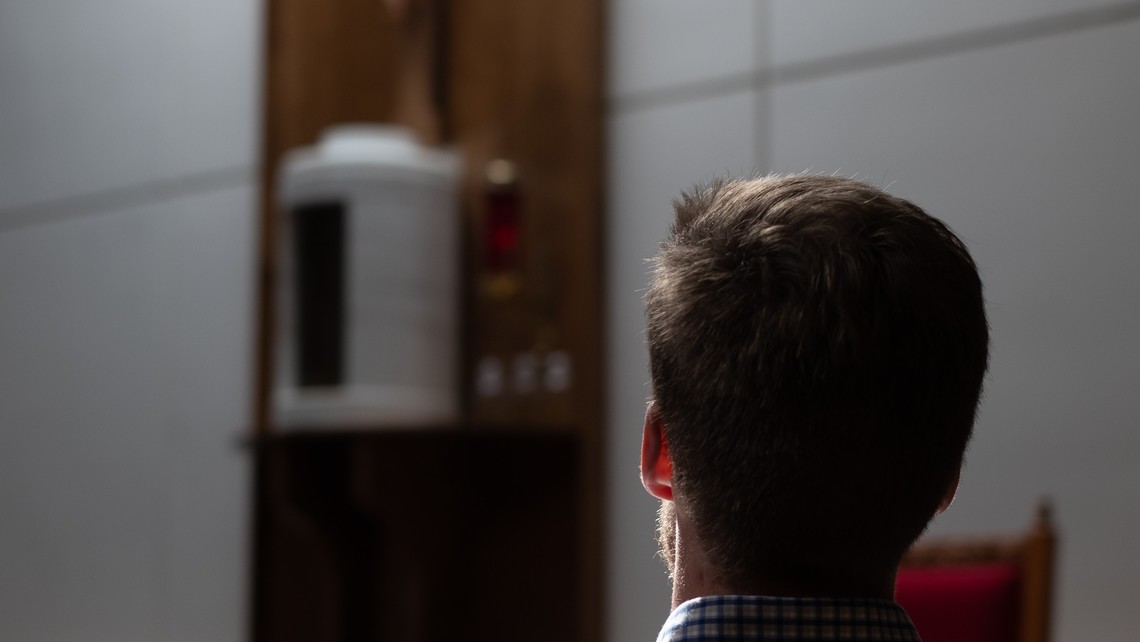 If there was ever an opportunity to renew your walk with Christ, the book of Sirach provides us with ample spiritual resolutions that we can embrace in strengthening our relationship with Him. Sirach provides us with several counsels or directives if your will on the application of the virtue of Prudence. It begins with the following:
Do not contend with a powerful man, lest you fall into his hands. Do not quarrel with a rich man, lest his resources outweigh yours; for gold has ruined many and has perverted the minds of kings. Do not argue with a chatterer, nor heap wood on his fire.[1]    
If one were to continue the beginning of chapter eight, Sirach goes on to counsel the faithful to not reproach a man who is turning away from sin due to the fact that all of us deserve just punishment for our sins. There is also the counsel of respecting and honoring your elders, not rejoicing in someone's death since all of us will die eventually and finally do not disregard the wisdom, counsel and instruction of those who have attained knowledge, wisdom and prudence over the course of their lives.[2] A central characteristics of these counsels of prudence is respect for the dignity of the person and acknowledgment of his or her own inherit worth.
The virtue of Prudence empresses upon all human beings, if we listen, to see and protect the dignity of others before ourselves. In an age where the emphasis on the preservation of one's own selfish interests trumps someone else's by any means necessary then it would make sense to embrace an identity with Christ in order to see Christ in others and void this calamity of behavior.
What is the virtue of Prudence?
The virtue of Prudence is one of the Cardinal Virtues or higher ordered virtues along with temperance, fortitude and justice. The exercise of Prudence allows man to exercise right reason and judgment in his daily actions. He uses his intellect and will in union with his soul to perform and act in accord with his baptismal identity under the guidance of the Holy Spirit.
Prudence fortifies a person's ability to make sound, reasonable judgements and deliberate these judgements appropriately. It disposes practical reason to discern our true good in every circumstance and to choose the right means of achieving it.[3]
The gift of Prudence
One principle facet the cardinal virtue of Prudence offers us is the ability to think before we speak, and the gift of foresight to discern our actions, behaviors and most importantly our relationship with Jesus Christ. The book of Proverbs reminds us that the prudent man looks where he is going.[4] The Catechism in quoting St, Thomas Aquinas identifies prudence as right reason in action.[5] It goes on to describe prudence as:
A virtue that should not be confused with timidity or fear, nor with duplicity or dissimulation. It is called Auriga virtutum (the charioteer of the virtues); it guides the other virtues by setting rule and measure.[6]  
In a practical sense the practice of Prudence guides one's judgment. Our conduct, behavior toward others and ourselves is based on the exercise of this important virtue. There is an intimate relationship that exists between the exercise of Prudence on the development of a properly formed moral conscience. Both moral pillars guide us toward respecting the dignity of our fellow brother and sister in Christ. In an age where there is a perversion of what and whom is to be respected based on subjective non-moral standards of the human person, the practice of Prudence sheds clear light on the truth of Christ, his Church and our role as children of God.
The truth about the moral good, stated in the law of reason is recognized practically and concretely by the prudent judgment of conscience. We call that man prudent who choose in conformity with this judgment.[7]
May the new calendar year entrusted to the Immaculate Heart of the Mother of God foster in all of us a renewed sense of hope and joy where the virtue of Prudence guides our actions toward ourselves and to those around us in union with our Lord and Savior Jesus Christ. 
All Hail Christ the King!
---