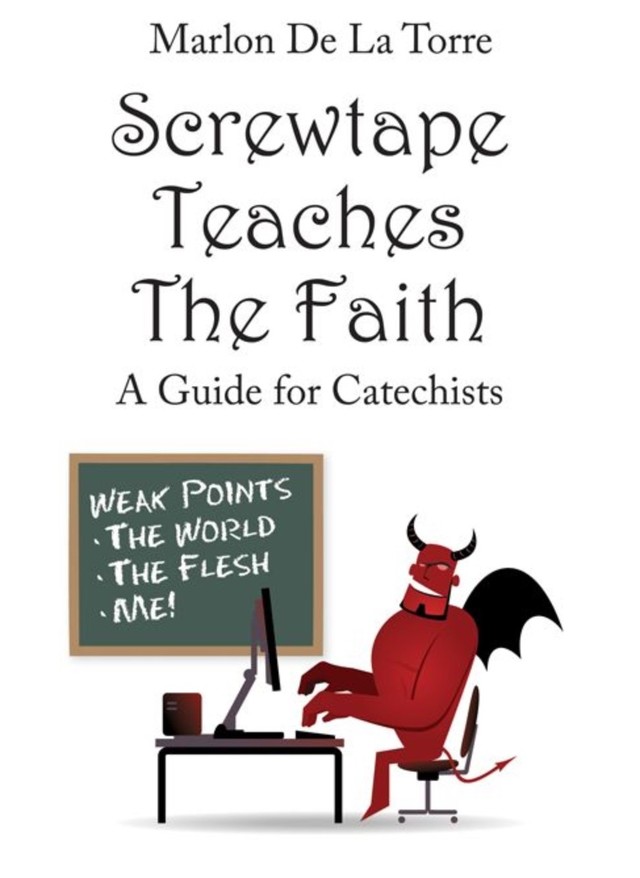 Screwtape Teaches the Faith:
A Guide for Catechists
by Marlon De La Torre
 
Discover the power of the Catechism like never before with Screwtape!

If you enjoyed C.S. Lewis Screwtape Letters, but need a guide book of defense strategies based in solid Church teaching, this is it! De La Torre breaks down Lewis' perennial classic chapter-by-chapter, identifying the devil's specific temptation in each. Then, he provides you with solid references and explanations from the Catechism of the Catholic Church which highlight the opposite virtue, truth or good. Despite his best (or worst!) intentions, the devil cannot help throwing into glorious relief all the beauty and richness of the Faith. His temptations are the shadows which highlight the Truth all the more.

De La Torre gives you exactly the right Catechism teachings to use as effective weapons against Screwtape's whispered lies. Individuals, catechists, teachers and parents will delight in the clear presentation of truths which are sure to squash the temptation to do evil whenever and wherever found.
Marlon De La Torre on EWTN Live
EWTN Nuestra Fe En Vivo con Marlon De La Torre
Echoing the Mystery-Family Catechesis and the importance of parents handing on the Catholic faith