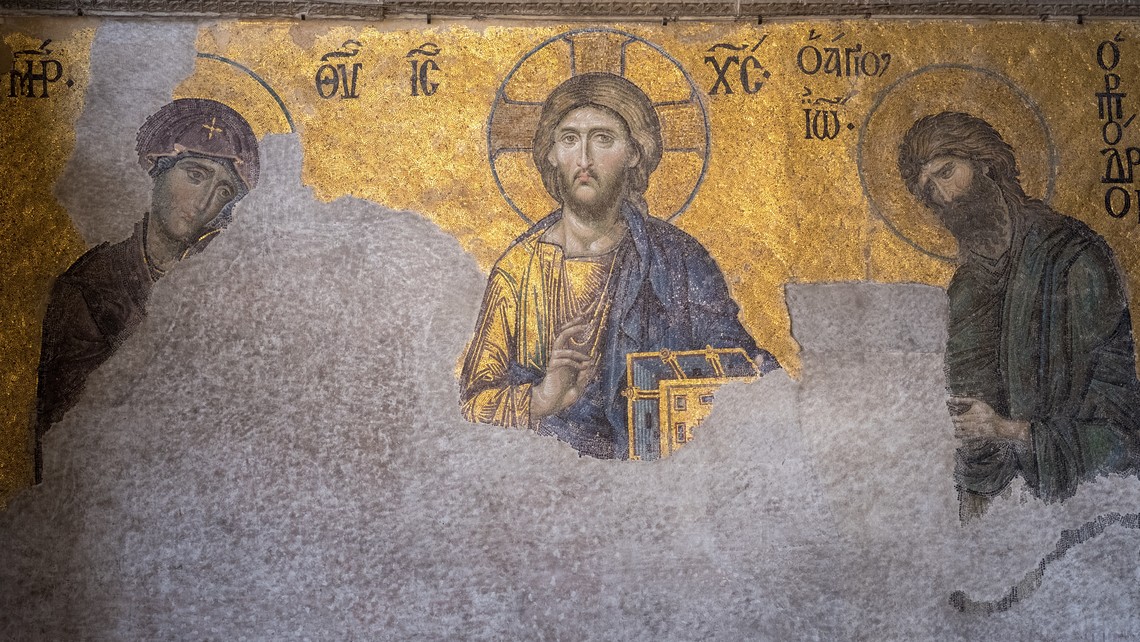 In the second chapter of the book of Sirach, we encounter the author's profound exhortation of our duties toward God:
My son, if you come forward to serve the Lord, remain in justice and in fear, and prepare yourself for temptation. Set your heart right and be steadfast, incline your ear, and receive words of understanding, and do not be hasty in times of calamity. Await God's patience, cling to him and de not depart, that you may be wise in all your ways. [1]
This passage provides a degree of spiritual reflection that encourages us to walk humbly with God and place our trust in him through every spiritual trial and tribulation. Another aspect of this hermeneutical exhortation to trust in God is the importance of preparing ourselves for temptation as Christ himself endured in the desert and provides us with the method par excellence of how to address all forms of temptation through complete surrender and trust to the will of God.[2] As Jesus reveals to us, it is not unheard of to overcome temptation through a process of rejecting, rebuking, and renouncing the temptation in the name of Jesus Christ.
The Catechism analyzes the importance of Jesus' temptation in the desert as a victory over sin and death expressed through His Passion:
The evangelists indicate the salvific meaning of this mysterious event: Jesus is the new Adam who remained faithful just where the first Adam had given in to temptation. Jesus fulfills Israel's vocation perfectly: in contrast to those who had once provoked God during forty years in the desert, Christ reveals himself as God's Servant, totally obedient to the divine will. In this, Jesus is the devil's conqueror: he "binds the strong man" to take back his plunder. Jesus' victory over the tempter in the desert anticipates victory at the Passion, the supreme act of obedience of his filial love for the Father.[3]
The Relevance of Faith
As the Catechism describes the salvific nature of Christ's passion as the gateway toward our salvation, what remains is our willingness to address any form of temptation that may come our way through a path of filial trust in God through His Son Jesus Christ. This requires us to do something we may not be inclined to do, trust Jesus without reservation. If we can climb the spiritual hill of trust in Jesus, then our faith takes on an identity of relevance.
St. Paul provides us with an example of how to endure temptation and climb the hill of faith in the following way:
Not that I have already obtained this or am already perfect; but I press on to make it my own, because Christ Jesus has made me his own. Brethren, I do not consider that I have made it my own; but one thing I do, forgetting what lies behind and straining forward to what lies ahead, I press on toward the goal for the prize of the upward call of God in Christ Jesus. Let those of us who are mature be thus minded; and if in anything you are otherwise minded, God will reveal that also to you. Only let us hold true to what we have attained. Brethren, join in imitating me, and mark those who so walk as you have an example in us. For many, of whom I have often told you and now tell you even with tears, walk as enemies of the cross of Christ. Their end is destruction, their god is the belly, and they glory in their shame, with minds set on earthly things. But our commonwealth is in heaven, and from it we await a Savior, the Lord Jesus Christ, who will change our lowly body to be like his glorious body, by the power which enables him even to subject all things to himself.[4]
The Relevance of Christ the King
When we proclaim Jesus as Christ the King, we immediately identify Him as the Lord of the universe and a servant to all of us. He is the Messiah, Lord, and King which means that Jesus is our path to salvation through his death on the Cross. A true King demonstrates how to address temptation, overcome sin, and sacrifice himself to save the souls of his entire kingdom. Devotion to Christ the King helps us regain our spiritual relevance because He reminds us of what a good and holy King does, offer himself for the salvation of all.
O Lord our God, You alone are the Most Holy King and Ruler of all nations.
We pray to You, Lord, in the great expectation of receiving from You, O Divine King, mercy, peace, justice and all good things.
Protect, O Lord our King, our families, and the land of our birth.
Guard us we pray Most Faithful One.
Protect us from our enemies and from Your Just Judgment
Forgive us, O Sovereign King, our sins against you.
Jesus, You are a King of Mercy.
We have deserved Your Just Judgment
Have mercy on us, Lord, and forgive us.
We trust in Your Great Mercy.
O most awe-inspiring King, we bow before You and pray;
May Your Reign, Your Kingdom, be recognized on earth.
Amen.[5]
---