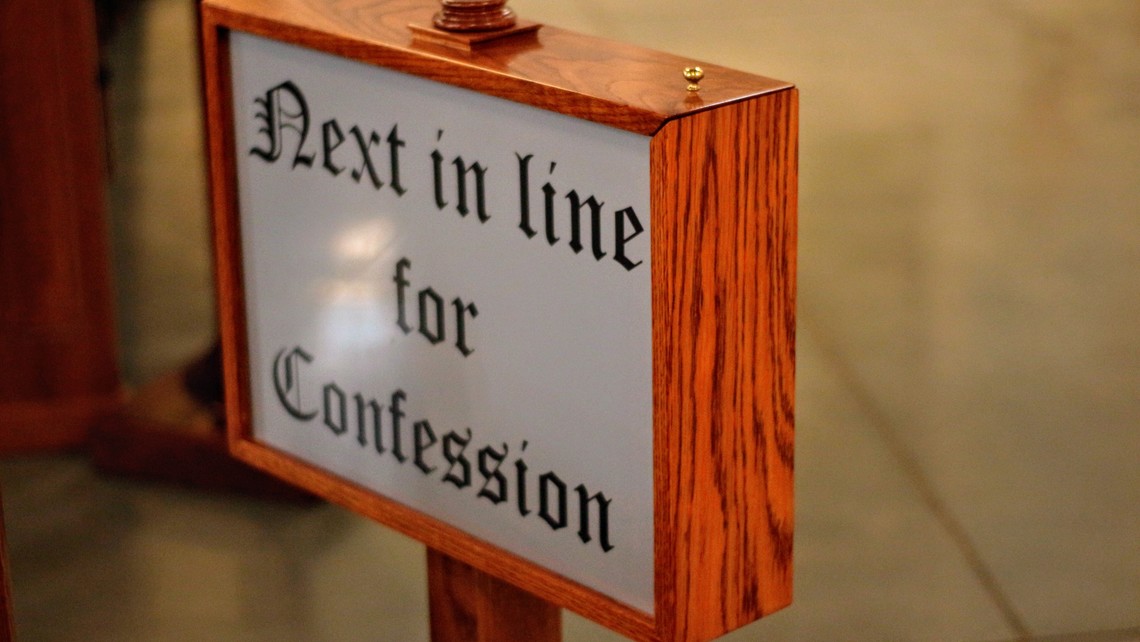 When engaged in conversation it's not out of the ordinary to assume that the discussion would be sensible and truthful. The last thing we expect to hear is a tale so far-fetched that it makes no logical or moral sense. The irony here is that the basic definition of a conversation is to convey truth. In other words, when engaged in any conversation our natural inclination should be to speak honestly and charitably with a fellow human being and avoid "small talk" which in many instances barely amounts to substantive dialogue (CCC 2467).
Taking this a step further our Catholic faith is not based on the "small talk" principle of conveying words with no meaning. Our language, demeanor and behavior is intimately and naturally bound to express genuine truth in a myriad of ways e.g. the way of Christ (Jn 18:37). This sounds reasonable until we are put in the position to convey a truth someone does not want to hear or acknowledge i.e. the Church's teaching on marriage between one man and one women. And if this scenario does happen then your socially placed in the category of being a hypocrite for expressing your morally uncharitable views or in other words you are publicly shamed for communicating the Church's teaching on marriage.    
The Nature of the Eighth Commandment
One of the greatest attributes of the Church is that Christ is its founder (Mt 16:16-19; Jn 21; Acts 2: 2-21). We know and understand that Christ himself communicated by word and deed to St. Peter and the Apostles to carry out the mission of the Church. When we honestly take stock in what the Catholic Church represents and offers, why wouldn't we want to profess the truth of Jesus Christ i.e.  proclaim His Gospel, His kerygma for the masses to hear.
The eight commandment provides us with a very clear blueprint on how to truthfully profess our Catholic faith without fear or shame. It simply asks us to not misrepresent the truth in our relations with others. In other words, it forbids us to put on a false face. We are literally called to bear witness to the truth of Christ and His Church (Jn 1:14). The Catechism reminds us that in situations that require witness to the faith, the Christian must profess it without equivocation . . . (CCC 2471).
Witnesses of the Gospel
We are called to be witnesses of the Gospel. This means that our conversations should exhibit a Christ-centered character that is truthful. If the nature of our conversations consisted in lies, then there would be no point to discuss anything with anyone leaving us with the inability to honestly and openly communicate with one another. The disciple of Christ consents to live in the truth that is simplicity of a life in conformity with the Lord's example abiding in his truth (CCC 2470).
Our natural duty is to serve as witnesses of the Gospel i.e. profess the truth of Jesus Christ in our daily living. The result of this approach is the revelation of truth, beauty and goodness found in us as God's children. Let's keep this mind, we were not created out of fear or a lie, on the contrary we were created out of love. And the love God has for us manifested itself even further through His Son Jesus Christ.
There should be no shame in telling the truth with charity and clarity. The grace to speak the truth in love involves a willingness to spiritually die to ourselves and rise with Christ even amid enduring some form of persecution.
"Do not be ashamed then of testifying to our Lord, nor of me your prisoner, but take your share of suffering for the Gospel in the power of God, who saved us and called us with a holy calling not in virtue of our works but in virtue of his own purpose and the grace which he gave us in Christ Jesus . . .
2 Tim 1:8-9