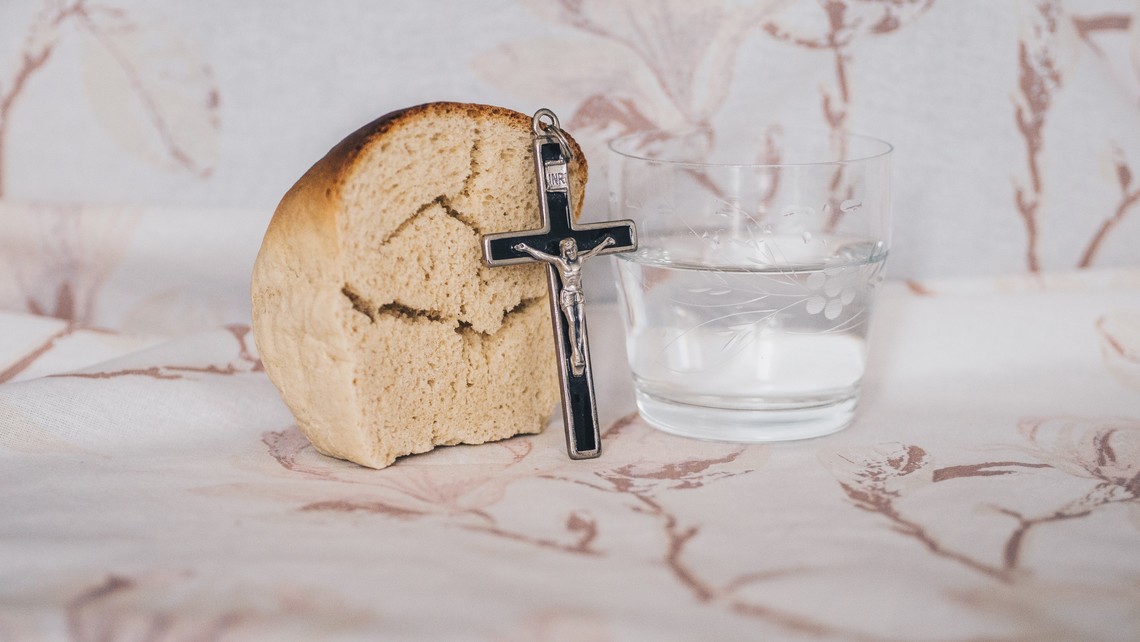 As parents one of the most unique challenges we face is attempting to measure the spiritual progress of our children. Even though gauging the physical or academic development of our children may appear simple enough discerning our children's spiritual development is an entirely different story. This is why engaging in an active sacramental life offers tangible substantive assistance in observing the spiritual progress of our children especially through the sacraments of initiation (Baptism, Confirmation and the Holy Eucharist) and the sacraments of healing e.g. reconciliation.
Jesus calls us to be perfect as our heavenly Father is perfect (Mt 5:48) and when we seek to expose our children to the sacramental life the sacraments offer us a sound way to gauge the spiritual progress of our children and ourselves beginning with our baptismal call.
The Seed of Spiritual Progress
An important characteristic related to spiritual progress is when we direct our senses toward the sacramental life as a primary means of engaging Christ. The Catechism (2014) reminds us of this important practice where;
spiritual progress tends toward ever more intimate union with Jesus Christ. This union is called "mystical" because it participates in the mystery of Christ through the sacraments, the holy mysteries and in him, in the mystery of the Holy Trinity.
As mentioned earlier it can be very challenging to gauge the spiritual progress of our children but also our own. With a myriad of distractions constantly affecting our children it may seem impossible to get "a read" so to speak on their relationship with Christ. And this is where eliminating these distractions sets the stage in gauging our children's path to Christ. One way to eliminate these distraction is by exposing them to an active sacramental life especially frequent reception of Confession and the Holy Eucharist. A second and in reality the primary way is how we live out of our life in Christ as an example for our children to follow.  
What Does Spiritual Progress look like?
Spiritual progress requires a clear disposition of the heart, intellect and will to seek the Kingdom of God without reservation. This means a genuine desire to reject the near occasions of sin at all levels (venial and mortal). It also requires an understanding of what it means to carry the cross of Christ i.e. our redemptive suffering. At the heart of this approach is our willingness to embrace the spiritual battle associated with our spiritual progress toward Christ and renounce sinful habits that would draw us away from our spiritual progress.
Lent is the most opportune time to gauge our children's spiritual walk with Christ. It provides us with the opportunity to strip away their distractions from the world and strengthen their Christian character by way of prayer, the sacraments and engaging in an honest spiritual assessment of who we all are as children of God. In closing St. Gregory of Nyssa poignantly reminds us that, "Christian perfection has but one limit, that of having none."
CCC 2028